If you are unsure about the type of home you want to purchase, you might want to think about getting a prefabricated (prefab) home rather than going with a conventional stick-build design.
What is a Prefab Home?
A prefab house is a design of housing that is constructed piece by piece from pieces made in a factory. They can be constructed off-site and supplied to the building site, or the homeowner can put them together after receiving them in various pieces.
Prefab housing is becoming more and more popular, making it one of your better options if you're thinking about building a new house.
Where to get a Prefab Home?
If you think that sounds nice, the next book you read will be better. Here in the Philippines, there are businesses that sell inexpensive prefab homes. After seeing the ideas, get ready since you might be receiving your prefab home very soon.
At CUBO Modular, they support everyone's access to decent, cost-effective housing. They are renowned for their modular engineered bamboo house kits that integrate simple, contemporary designs while yet making the most of every square foot. Due to the fact that their CUBO starts at Php 15,000 per square meter, they have house plans that cost less than Php 100,000.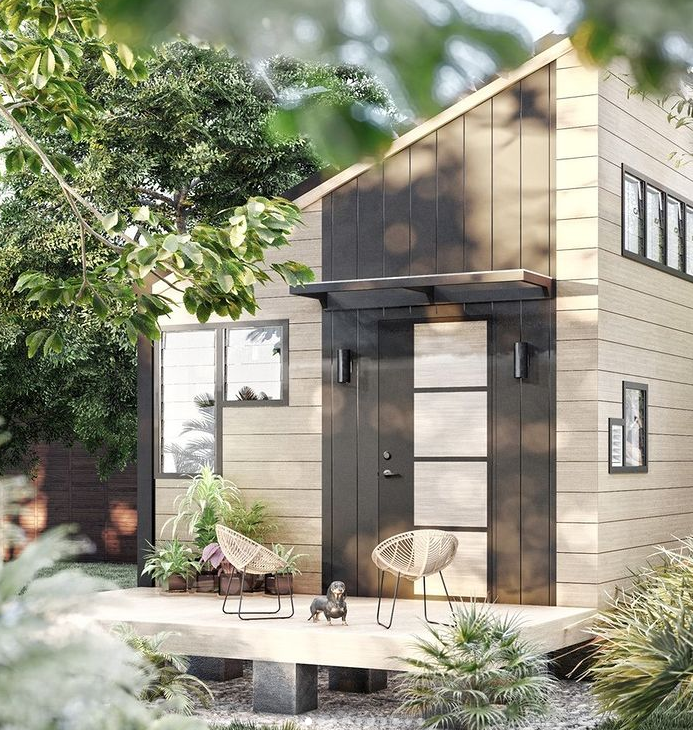 As evidenced by their selection as the 2019 Ani ng Dangal Recipient for Architecture and Allied Arts, 2019 Dangal ng Lipi Recipient for Science and Technology, and numerous other honors, CUBO is undoubtedly a reputable provider of prefab homes. You can send them an email at info@cubo.ph for inquiries.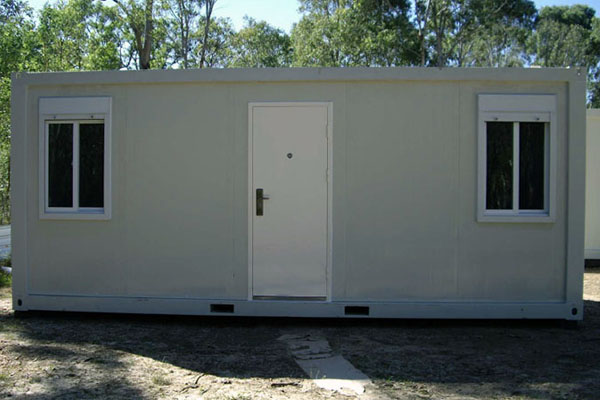 Prefab PH offers inexpensive prefabricated modular buildings and designs, constructs, and delivers them nationwide. Proof that everyone can afford and enjoy a house with a beautiful outside and a robust construction. Additionally completely transportable, these prefab dwellings are simple to move. Additionally, they provide poultry houses, modular log cabins, prefab villas and warehouses, kiosk/guardhouses, and container homes. Please do not hesitate to email them at prefab.ph@outlook.com.
They want to offer cost-effective, cutting-edge shelters for families, workers, and travelers. Additionally, they agree that their prefab housing system needs to be modified to accommodate expanding communities. Their numerous projects across the nation serve as evidence of their high caliber of service. A 1.5-hectare pre-engineered warehouse in the Visayas, an isolation facility in Batangas, a prefab warehouse in Las Pinas, and other recent developments.
You can send them an email here.
Bahay Makabayan seeks to give every Filipino a respectable, high-quality home that is both inexpensive and accessible as they adjust to the idea of building modular homes in the Philippines. You can purchase one of their prefab homes for only Php 10,000 to Php 15,000 per square meter. Finishing paints, floor coverings, and electrical fittings already fall under this category. A simple and respectable dwelling building is provided by Bahay Makabayan to fit the simple lifestyle of the typical Filipino. Because their homes are physically fire-resistant and termite-proof, they are also typhoon-proof, flood-proof, earthquake-proof, and survive longer.
For quotations, send them an email at bahaymakabayaninfo@gmail.com.
To know more about How to Apply Building Permit in the Philippines
To know other construction guides, tips, and methodology for beginners, veterans, and contractors, please see here.
To know the flood prone areas in the Philippines, Top 10 Flood-Prone Areas to Live in the Philippines.
To know more about Concrete Hollow Blocks, Simple Reasons Why Hollow Blocks are Highly Used in the Philippines
To know more about Surface Materials, What is the Best Surface Material: Laminate Vs. Veneer Vs. Solid Wood
To know more about House Construction, How to Build a House Cheaply: 7 Simple Ways to Save on Home Construction